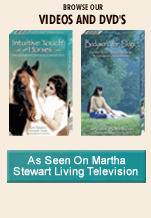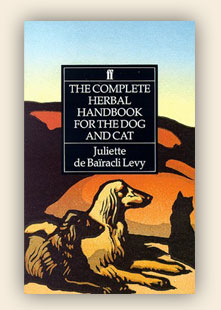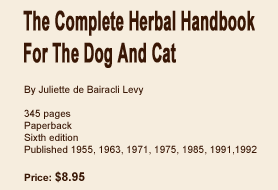 ..
Dog and cat guardians are becoming increasingly concerned about the safety of processed pet food and the possible side-effects of over-use of antibiotics and hormone treatments. This new edition, thoroughly revised and updated, covers Natural Rearing, herbal medicine and disease prevention.

Contents include:

Natural Rearing of Dogs and Cats - Diet for Dogs, Care of the Brood Bitch, Care of Puppies in the Nest, Care of Cats, General Notes on Natural Rearing

The Use of Herbs in Canine and Feline Ailments - Introduction to Herbal Medicine, Ailments and their Treatments (in Alphabetical Order)

General - The Failure of Disease Prevention through Vaccination and Hormones, Conclusion, The Herbs in this Book, Recommended Reading

Indexes : General Index, Index of Ailments, Materia Medica Botanica

Juliette de Bairacli Levy is a world-wide authority on the natural rearing of animals and a pioneer in the field of their treatment by herbal medicine. She has proved over many years that her treatments and diets for animals are safe and effective and she is a renowned breeder of Turkuman Afghan hounds. She has cared for and loved cats all through her long and much-travelled life. As well as being a botanist and practical herbalist, she is also a soil doctor and anthologist of gypsy lore. Born in Manchester, of Turkish parentage, Juliette de Bairacli Levy is in her ninth decade of sharing her wisdom.

This is a very special book written by a remarkable woman. She brings us back to the basics… and brilliance…of natural health for dogs and cats.
For more information about Juliette de Bairacli Levy, click here.