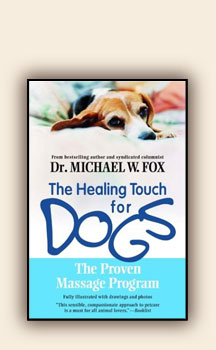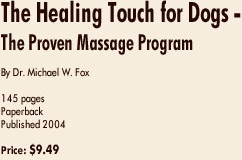 Distinguished veterinarian, animal psychologist and former vice president of the Humane Society of the United States Dr. Michael W. Fox shares his pioneering 6-step dog massage technique, which is not only a healing tool and healthcare measure, but also affirms the bond between you and your animal companion. Drawn from more than 30 years of experience, Dr. Fox provides an orientation to basic dog anatomy, physiology, and psychology, and then addresses, through easy-to-read instructions and detailed illustrations and photos:
• Why dogs need massage
• How to understand your dog's body language
• How to develop a massage routine
• How to diagnose illness with massage
• How to keep your dog fit and healthy
This newly revised and updated volume is an essential guide for helping and healing our animal companions.
This book is an effective addition to Animals Healing's Bodywork for Dogs Video/DVD!